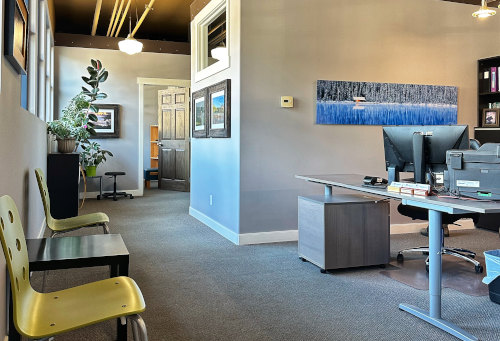 We're thrilled to hear from you! At our chiropractic clinic in Canmore, Alberta, Canada, we are committed to providing excellent service and personalized care to each of our patients. Whether you have a question about our chiropractic services, would like to schedule an appointment, or simply want to provide feedback, we're here to help.
Please don't hesitate to contact us using the form below or give us a call. We look forward to hearing from you and helping you on your journey to better health!
Monday: 9am - 6pm
Tuesday: 9am - 5pm
Wednesday: 8am - 8:30am
Thursday: 8am - 8:30am
Friday: 8am - 5pm
Saturday: 8am - 1pm
Sunday: 9am - 3pm
These hours are for Chiropractic &/or Massage Therapy/Acupuncture. Not all practitioners are available at all of these times. Please go to the Book Appointment link to see available practitioners by day and time.
208-1240 Railway Avenue
Canmore, AB
T1W 1P4